> Reading time: 5 minutes
Are you going on holidays soon and want to make your life easier? You may be lost among all the applications on the market. Not sure which ones will really help you? We have therefore listed for you the best applications essential during a trip. Prepare your smartphone!
Kindle
Kindle, a known application, appreciated by all and very convenient! All you need is a smartphone and an Amazon account.
This application allows you to turn your phone into a reading device. You can buy books, magazines, newspapers on Amazon and download them on your smartphone (books will be available without a connection). You can enjoy a large number of free books, mainly classical literature. Kindle allows you to take your favorite book with you wherever you go!
Fizzer
You are traveling abroad and you have taken beautiful snapshots. You'd love to send a postcard to your friends, right? Well, sometimes it is hard to find a nice postcard, a stamp and a post box in the vicinity. No problem! Fizzer will not only send it for you but you can also use your own snapshots as a postcard.
Indeed, Fizzer app will transform your snapshot into a postcard. You just have to log in the application and select the desired photo in your gallery. You can change it, add some text on the front and back. Fizzer commits to print it and post it in 24h (week-end excluded). The cost of a personalized postcard is 2,5€.

FlightAware
FlightAware is very convenient for air travel enthusiasts. This application allows you to track all flights and to know their status in real time, if they have advance or delay. You only need to indicate either the flight number or the departure airport and the arrival airport in order to access the data.
FlightAware is usable worldwide for all commercial flights. A map of the world is also available, where all the current flights are listed.
Duolingo
While traveling in a foreign country, it is always better to have a little understanding, even speaking the local language. Duolingo offers courses in English, Spanish, German, Italian and Portuguese.
Different activities and ways of learning are proposed to learn the desired language, which allows to assimilate the subject while having fun. Do not hesitate, try it is to adopt it!

CoChange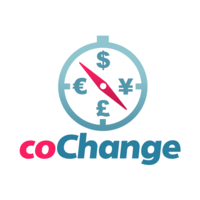 No need to run everywhere to find the best exchange rate, CoChange does it for you! The application is a GPS that locates the exchange offices nearby. More than 20 000 offices are listed in 105 countries.
CoChange also includes a currency comparator, very useful when you are traveling.
Around Me
Around Me uses your phone location to indicate all that is nearby. You are looking for a restaurant, a coffee shop, a ticket distributor, the hospital, a supermarket…? Around Me will indicate it to you. You can choose among different categories in order to find quickly the place you are interested in.
Around Me allows to locate on the map the desired location and offers you the shortest way to get there. Very convenient when you are in a city you do not know!
Flush
Who has never had a pressing urge on the street? This bad experience happens one day to everyone. Thanks to Flush, no more worries. You just need to activate your location and Flush finds the nearest public restroom.
The application also works without internet connection and indicates whether the toilet is free, chargeable or requires a code. The shortest route will be presented to you. Thanks Flush!
CityMaps2go – Ulmon
CityMaps2go, the essential application to any traveler! But why CityMaps2go and no other application?

CityMaps2go offers plans for a multitude of cities. These plans are usable online and offline, so make sure you download the plans that interest you. CityMaps2go is a very complete application with in-depth content, photos, tips and explanations on the selected places.
It is possible to save your favorite places, following different labels and colors as well as sharing them with your friends.
Uber
Do you want to get around town without taking public transport? Uber is a 24/7 driver service available worldwide-over 600 cities and 500 airports. Just indicate your starting point and destination and you will be able to choose one type of vehicle among those nearby. Super handy when you land several with lots of luggage and you don't want to queue for a taxi. The payment is known in advance and is done by credit card. Most importantly, your account can be used anywhere in the world.
CheckMyTrip
Traveling requires a lot of organization! You make many reservations for your transportation, hotels, excursions or other in each city. CheckMyTrip manages them all by categorizing them with different organizational tools. A calendar page is available so you don't forget anything. Do not worry about forgetting a detail during a trip, CheckMyTrip remembers it for you!
What about your own essential applications for traveling? Feel free to share it with us and leave a comment! You can also find useful information, and several tips to know how to save your money during a trip on Moneyeti.